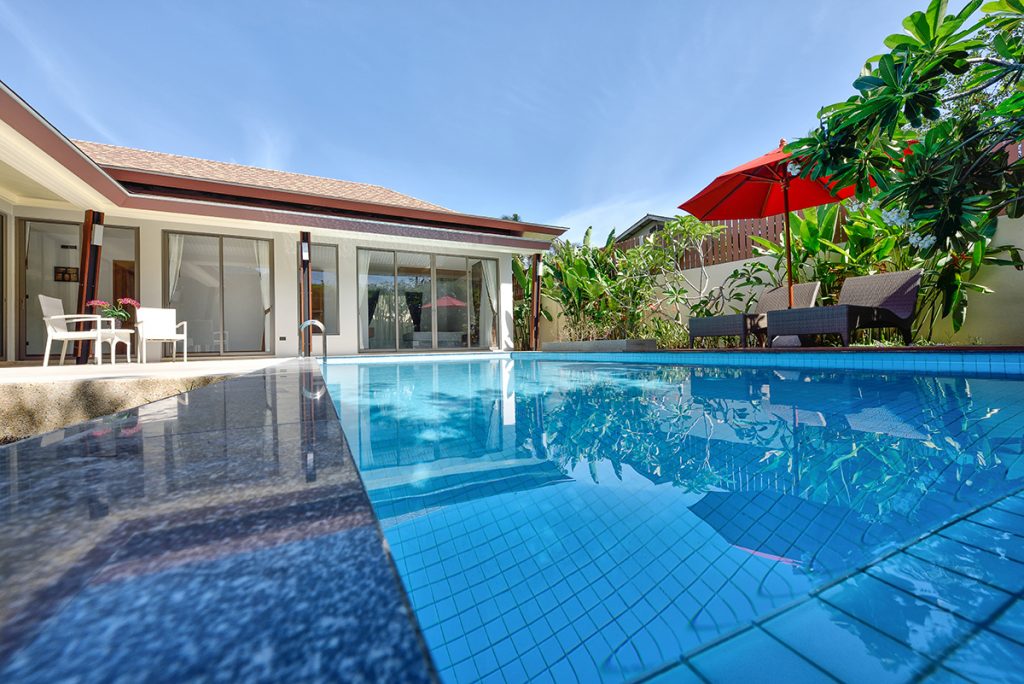 In the heat of summer, you need no encouragement to "take the plunge" and dive into your pool to cool off. 
But wouldn't you love to extend the use of your pool beyond those few hot months, when the days start getting shorter and afternoons get cooler?
You know the feeling…when you jump, or even tentatively ease yourself, into the ever-so-chilly water. It sort of takes your breath away and stops being fun, doesn't it? You might start having second thoughts about whether you want to take a dip at all. 
There is a simple solution to this problem. 
Solar Pool Heating Systems
The technology is quite straightforward and is available from The LeverEdge.
There is a solar heating technology that involves nothing more complicated than drawing water from the pool into a solar panel that consists of an array of small tubes, where it is exposed to the heat of the sun. It warms up and is returned to the pool. 
It's as simple as that.
Well…it's slightly more complicated, because a control system brought to you by the experts at The LeverEdge ensures that the water is only circulated through the solar panel if it is cooler than the ambient temperature—but you don't have to worry about that. The heating system is available—complete and installed—from a LeverEdge dealer.
Be the Talk of the Town
What are you waiting for? You could be relaxing in your heated pool while your friends and neighbors are saying goodbye to pool time for the season (while still paying monthly upkeep for a pool that's too cold to enjoy). 
The best bit? The energy to heat your pool is free. 
Want to know more about this technology or how to get in touch with a LeverEdge dealer near you? Contact us today!